Episodes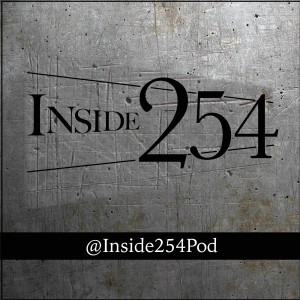 Friday Sep 29, 2017
Friday Sep 29, 2017
In Episode 21, we discuss the F word: Feminism! Specifically, the difference between reformist, revolutionary, and feel-good feminism as it relates to the Fearless Girl statue on Wall Street. In the Trumpster Fire, we review the latest news and repercussions of Trump's transgender military ban, including how the military is responding. Our Media Minute encourages you to read Roxane Gay's new book, Hunger, and our Activist Action gives you three specific things to do in order to be a feminist. Empower yourself by joining our community and feel less alone in this topsy-turvy time. Share this episode with your social media networks and ask others to listen and join this fight (we are also on iTunes and Stitcher). We are in this together.
Please listen and share our podcast with your like-minded friends. We need your help to build our audience and community! Follow us on Facebook, Twitter, Instagram, and on our web site where we post links and additional information from the current episode. Thank you for listening!
Like our work? Become a patron for $1 a month and help us be sustainable. That's less than a cup of coffee to help support our feminist/activist podcast. Click the little green "Become a Patron" button on this screen to start your patronage today! (At $8/month, you'll get access to every episode and Expert Extra AS SOON AS WE POST THEM, along with all the other swag and love!)
Or consider showing your support of our labor of love by purchasing some Inside 254 swag at our online shop. Want to help us out with expenses, but don't want the monthly patron option and don't need any material stuff? You can make a one-time donation at our GoFundMe page. Thanks so much, community!