Episodes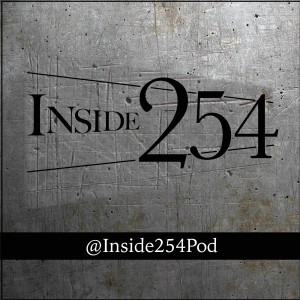 Friday Dec 22, 2017
Friday Dec 22, 2017
In this special end of 2017 episode, we share our very first collaborative podcast roundtable with our friends, Kevin Mahoney and Sean Kitchen, over at Raging Chicken Radio's Out d'Coup Podcast. Our passionate discussion covers recent allegations of sexual misconduct in Pennsylvania state government and the need to hold the PA Democratic Party accountable for its role in perpetuating a culture of repressive sexism. We also delve into inequitable power structures and why it is necessary to flip the script and start believing women who are speaking out about sexual harassment, sexual assault, and toxic sexist culture. We end our discussion on note of hope and a list of women candidates running for office in 2018 and what you can do to fight unbalanced power structures in your own life and networks.
Be sure to check out Raging Chicken's Out d'Coup podcast and consider donating to support their important, independent, progressive work in Pennsylvania. These structures don't change themselves, so we are all in this together!
Empower yourself by joining our community and feel less alone in this topsy-turvy time. Share this episode with your social media networks and ask others to listen and join this fight (we are also on iTunes, Stitcher, TuneIn, and Google Play Music). We are in this together.
Please listen and share our podcast with your like-minded friends. We need your help to build our audience and community! Follow us on Facebook, Twitter, Instagram, and on our web site where we post links and additional information from the current episode. Thank you for listening!
Like our work? Become a patron for $1 a month and help us be sustainable. That's less than a cup of coffee to help support our feminist/activist podcast. Click the little green "Become a Patron" button on this screen to start your patronage today! (At $8/month, you'll get access to every episode and Expert Extra AS SOON AS WE POST THEM, along with all the other swag and love!)
Want to help us out with expenses, but don't want the monthly patron option? You can make a one-time donation at our GoFundMe page.
Thanks for helping us be sustainable for you for the long-term, community!