Episodes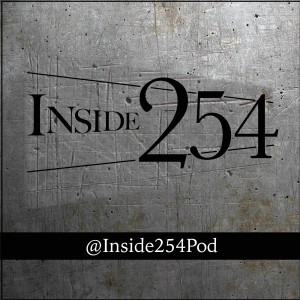 Friday Mar 30, 2018
Friday Mar 30, 2018
Let's have some fun, shall we? In Episode 32, we play the Headline Game and let it all hang out. Half of this Table Talk could be an outtake, but we left it all in for your amusement because you need to laugh. The Trumpster Fire once again discusses Trump's incessant tweets - this time, tweets are becoming gun policy. Our newest segment, Fierce Woman Warrior, is a brief profile on an amazing woman who is actively working to change her community. Our Fierce Woman Warrior this episode is student activist Emma Gonzalez, survivor of the Parkland HS mass shooting in Florida in February and leader of the #enough #neveragain movement. Our Media Minute asks you to watch the HBO series Insecure. And finally, our Activist Action asks you to walkout with students on Arpil 20, call your state legislators, and vote for anti-NRA candidates in November.
Empower yourself by joining our community and feel less alone in this topsy-turvy time. Share this episode with your social media networks and ask others to listen and join this fight (we are also on iTunes, Stitcher, TuneIn, and Google Play Music). We are in this together.
Please listen and share our podcast with your like-minded friends. We need your help to build our audience and community! Follow us on Facebook, Twitter, Instagram, and on our web site where we post links and additional information from the current episode. Thank you for listening!
We work hard to bring you original content. Do you agree that our content is valuable? Important? Have we given voice to some of your own concerns? Helped you feel less alone in this world-gone-off-the-rails? Become a patron for $1 a month and help us be sustainable. That's less than a cup of coffee to help support our feminist/activist podcast. Click the little green "Become a Patron" button on this screen to start your patronage today! (At $8/month, you'll get access to every episode and Expert Extra AS SOON AS WE POST THEM, along with an Inside 254 writing journal, stickers, shout-outs, and love!)
Want to help us out with expenses, but don't want the monthly patron option? You can make a one-time donation at our GoFundMe page.
Thanks for helping us be sustainable for you for the long-term, community!