Episodes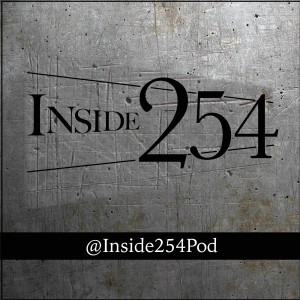 Friday Aug 24, 2018
Friday Aug 24, 2018
New today! We discuss the tangible impact of the chipping away of #Roe and #abortionrights. #TrumpsterFire discusses the #Brett Kavanaugh nomination to the #SCOTUS. Our #FierceWomanWarrior is Sharice Davids, the #LGBTQ #NativeAmerican #woman who won her August Democratic primary for a Congressional seat in #Kansas. Our #MediaMinute asks you to read Leni Zumas's #feminist #dystopian #novel Red Clocks. And finally, our #ActivistAction asks you to research #prochoice political candidates.
#Empower yourself by joining our #community and feel less alone in this topsy-turvy time. #Share this episode with your social media networks and ask others to #listen and join this fight (subscribe to our podcast on iTunes, Spotify, Stitcher, TuneIn, Castbox FM, and Google Play Music).
Download the Podbean app (or your favorite podcast app) and subscribe to Inside 254 for free. We are in this together.
We work hard to bring you #originalcontent. Do you agree that our content is valuable? Important? Have we given #voice to some of your own concerns? Helped you feel less alone in this world-gone-off-the-rails? Become a patron for $1 a month and help us be #sustainable. Click the "Become a Patron" button on this screen to start your patronage today! (At $8/month, you'll get access to every episode and Expert Extra AS SOON AS WE POST THEM, some swag, stickers, shout-outs, and love!)
Want to help us out with expenses, but don't want the monthly patron option? You can make a one-time donation at our GoFundMe page.
Teachers can support us by getting our Inside 254 Teaching Guides - nothing is more than $2. Go to teacherspayteachers.com or download the TpT app and search for "Inside 254."
Please #share our #podcast with your like-minded friends. We need your help to build our audience and community! Follow us on Facebook, Twitter, Instagram, and on our web site where we post links and additional information from the current episode.

Thanks for listening and helping us be sustainable for you for the long-term, community!