Episodes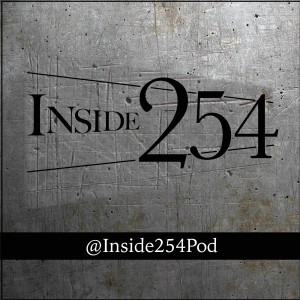 Friday Oct 26, 2018
Friday Oct 26, 2018
It's time you learned a new story about #indigenouspeoples. We mention many hashtags and current Native creatives to follow. Table Talk features two music clips: "You Got to Run" by Buffy St. Marie and Tanya Tagaq and "Home of the Brave" by Jessa Calderon. Shout-out to Lee Francis, Native Realities Press, Weshoyot Alvitre, and Beth LaPensee in the Media Minute for Deer Woman: An Anthology. #InvisibleNoMore #NativeTruth #InvisibilityisRacism #WeAreStillHere #NativeTwitter (Follow any of these hashtags to find a raft of amazing indigenous folks to follow and listen to).

#Empower yourself by joining our #community and feel less alone in this topsy-turvy time. #Share this episode with your social media networks and ask others to #listen and join this fight (subscribe to our podcast on iTunes, Spotify, Stitcher, TuneIn, Castbox FM, and Google Play Music).
Download the Podbean app (or your favorite podcast app) and subscribe to Inside 254 for free. We are in this together.
Teachers we created Inside 254 Teaching Guides just for you - nothing is more than $2. Go to teacherspayteachers.com or download the TpT app and search for "Inside 254."
Please #share our #podcast with your like-minded friends. Follow us on Facebook, Twitter, Instagram, and on our web site where we post links and additional information from the current episode.

Thanks for listening!