Episodes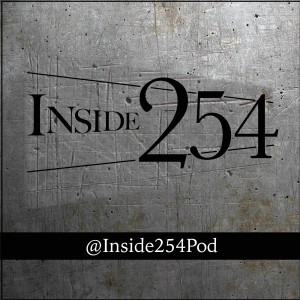 Friday Aug 11, 2017
Friday Aug 11, 2017
This week's Expert Extra features New York Times best-selling author Chuck Wendig, who is also known for his blog terribleminds.com. We discuss how writing is an act of resistance, the problem with silencing writers' voices, the value of community for writers, and "ways to stay motivated in this shit-shellacked era of epic stupid."
Please listen and share our podcast with your like-minded friends. Follow us on Facebook, Twitter, Instagram, and on our web site where we post links and additional information from the current episode. Thank you for listening!
Want to help us be sustainable? You can make a one-time donation at our GoFundMe page.
Like our work? Please become a patron and help us be sustainable. Click the little green "Become a Patron" button at the top right of this screen to find out how you can help for just $1 a month. Or consider showing your support of our labor of love by purchasing some Inside 254 swag at our online shop. Thanks so much!