Episodes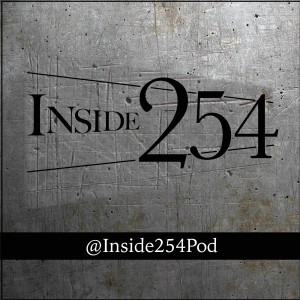 Friday Sep 08, 2017
Friday Sep 08, 2017
This week's Expert Extra features Dr. Stephanie Andrea Allen, a native Southerner and out Black lesbian writer, scholar, editor of Lez Talk: A Collection of Black Lesbian Short Fiction and Solace: Writing Refuge, and LGBTQ Women of Color, and the founder of BLF Press, an independent Black feminist press dedicated to amplifying the work of women of color. She helps us understand the difference between "Black" and "Person of Color" and how being Black in America is different from being any other POC, the importance of Black lesbian voices, and why we all need to work harder to locate and listen to these voices, along with some reading recommendations.
Please listen and share our podcast with your like-minded friends. Follow us on Facebook, Twitter, Instagram, and on our web site where we post links and additional information from the current episode. Thank you for listening!
Want to help us be sustainable? You can make a one-time donation at our GoFundMe page.
Like our work? Please become a patron and help us be sustainable. Click the little green "Become a Patron" button at the top right of this screen to find out how you can help for just $1 a month. Or consider showing your support of our labor of love by purchasing some Inside 254 swag at our online shop. Thanks so much!