Episodes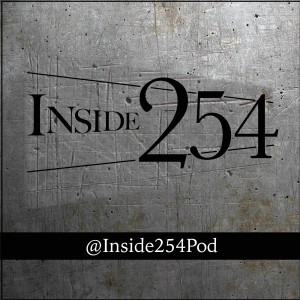 Friday Dec 01, 2017
Friday Dec 01, 2017
This week's Expert Extra features attorney Bridget Brave discussing sexual assault and what seems to be a potential cultural shift toward believing women as well as less tolerance for male abuse of power. As we see more high profile male public figures and officials experience consequences for their past predatory behaviors, how will this moment impact the behavior, expectations, and responses of non-high-profile men and women as we move forward? Bridget practiced law in Wisconsin for seven years as a juvenile public defender, a felony-level prosecutor, and an advocate for children of violent crime, and uses her legal expertise to contextualize this conversation.
Empower yourself by joining our community and feel less alone in this topsy-turvy time. Share this episode with your social media networks and ask others to listen and join this fight (we are also on iTunes, Stitcher, TuneIn, and Google Play Music). We are in this together.
Please listen and share our podcast with your like-minded friends. We need your help to build our audience and community! Follow us on Facebook, Twitter, Instagram, and on our web site where we post links and additional information from the current episode. Thank you for listening!
Like our work? Become a patron for $1 a month and help us be sustainable. That's less than a cup of coffee to help support our feminist/activist podcast. Click the little green "Become a Patron" button on this screen to start your patronage today! (At $8/month, you'll get access to every episode and Expert Extra AS SOON AS WE POST THEM, along with an Inside 254 writing journal, stickers, shout-outs on our social media and the podcast, in additiona to our love and gratitude!)
Want to help us out with expenses, but don't want the monthly patron option and don't need any material stuff? You can make a one-time donation at our GoFundMe page. Thanks so much, community!