Episodes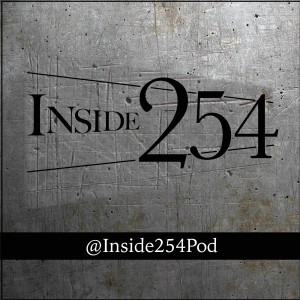 Friday Sep 07, 2018
Friday Sep 07, 2018
Dr. Lee Francis IV (Laguna Pueblo), self-described indiginerd poet, educator, activist, comic creator and owner of Native Realities Press, co-owner of Red Planet Books & Comics, and founder of Indigenous ComicCon, generously sat down with us for a comprehensive and wide-ranging interview on why he started these businesses, the current state of affairs for #Indigenous #comics, and how he attempts to #decolonize the comics medium. Lee's creative enterprises also provide an antidote to the "sidekickery" that #Native characters are usually relegated to in comics and other mediums by creating binders of skilled Native artists and writers that he hopes will get mainstream comics publishers away from using Indigenous creators as lip service consultants and instead, provide these makers with an equal seat at the table. "We want to be able to write our own stories. Tell them in the way we tell them," Lee says. Listen today, share with friends, and feel inspired.

#Empower yourself by joining our #community and feel less alone in this topsy-turvy time. #Share this episode with your social media networks and ask others to #listen and join this fight (subscribe to our podcast on iTunes, Spotify, Stitcher, TuneIn, Castbox FM, and Google Play Music).
Download the Podbean app (or your favorite podcast app) and subscribe to Inside 254 for free. We are in this together.
We work hard to bring you #originalcontent. Do you agree that our content is valuable? Important? Have we given #voice to some of your own concerns? Helped you feel less alone in this world-gone-off-the-rails? Become a patron for $1 a month and help us be #sustainable. Click the "Become a Patron" button on this screen to start your patronage today! (At $8/month, you'll get access to every episode and Expert Extra AS SOON AS WE POST THEM, some swag, stickers, shout-outs, and love!)
Want to help us out with expenses, but don't want the monthly patron option? You can make a one-time donation at our GoFundMe page.
Teachers can support us by getting our Inside 254 Teaching Guides - nothing is more than $2. Go to teacherspayteachers.com or download the TpT app and search for "Inside 254."
Please #share our #podcast with your like-minded friends. We need your help to build our audience and community! Follow us on Facebook, Twitter, Instagram, and on our web site where we post links and additional information from the current episode.

Thanks for listening and helping us be sustainable for you for the long-term, community!