Episodes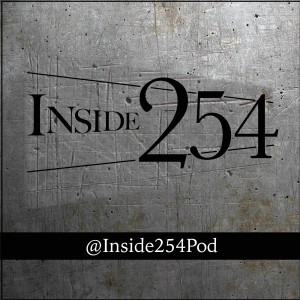 Monday Dec 18, 2017
Monday Dec 18, 2017
Dearest listeners, if you are like us, you are pissed off. Almost every day now since last November. So instead of wallowing in our rage, reminisce with us about a few of our favorite Activist Actions that are essential for 2018. Please listen and share this episode with your equally pissed off friends. Every one of us can take small, manageable actions in order to change ourselves, our communities, and our nation into a better place for all. All it takes is one Activist Action. You can do this. Let this episode be a good reminder that you are not alone and you are not powerless in this infuriating daily reality that we find ourselves in. Thank you for listening and for taking action with us in 2018.
Share this episode with your social media networks and ask others to listen and join this fight (we are also on iTunes, Stitcher, TuneIn, and Google Play Music). We are in this together.
Please listen and share our podcast with your like-minded friends. We need your help to build our audience and community! Follow us on Facebook, Twitter, Instagram, and on our web site where we post links and additional information from the current episode. Thank you for listening!
Like our work? Become a patron for $1 a month and help us be sustainable. That's less than a cup of coffee to help support our feminist/activist podcast. Click the little green "Become a Patron" button on this screen to start your patronage today! (At $8/month, you'll get access to every episode and Expert Extra AS SOON AS WE POST THEM, along with all the other swag and love!)
Want to help us out with expenses, but don't want the monthly patron option? You can make a one-time donation at our GoFundMe page. A donation of $25 gets our rad new Inside 254 writing journal!
Thanks for helping us be sustainable for you for the long-term, community!